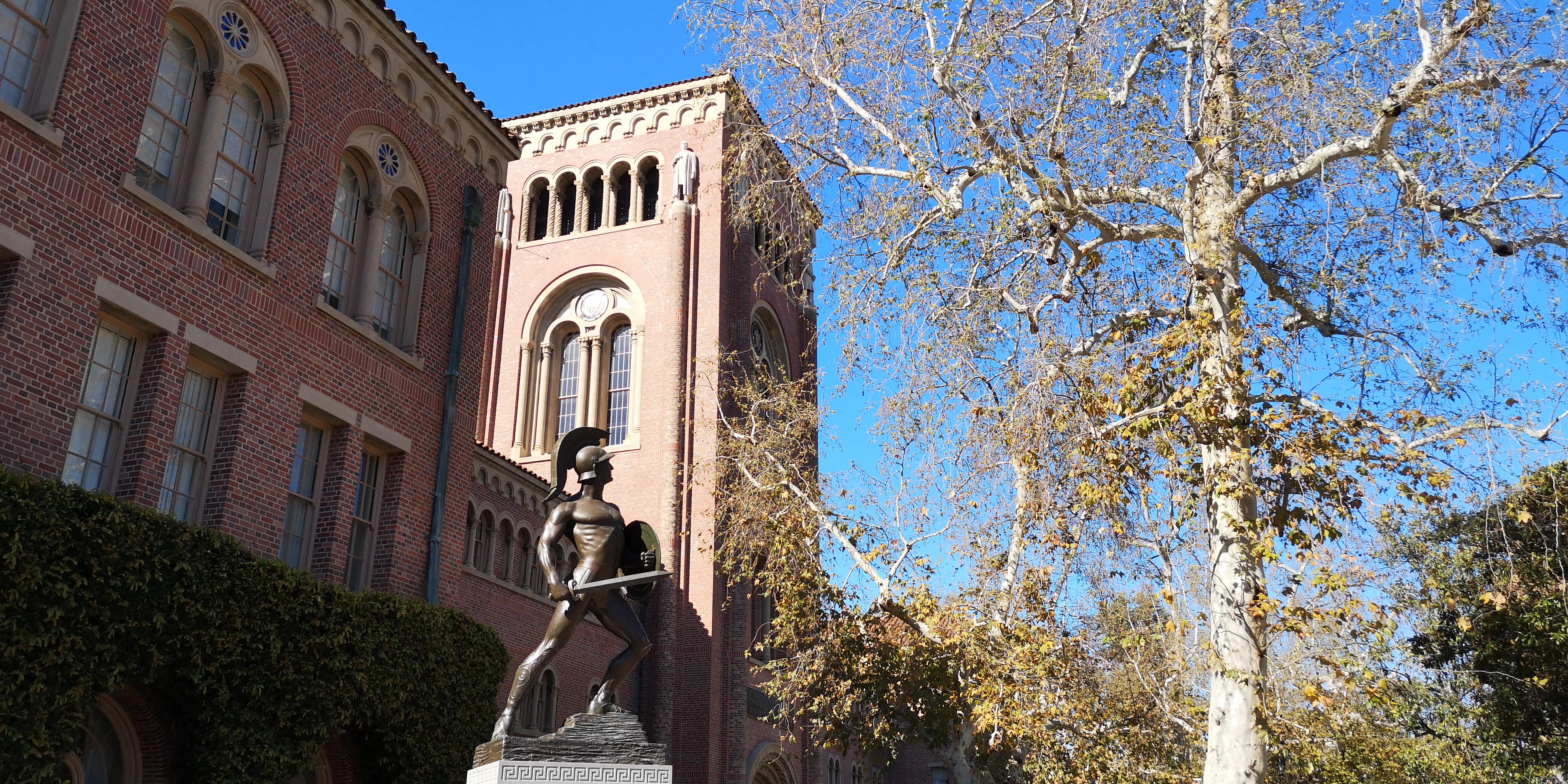 sosconf 2019 Call for Papers
Share your ideas to the world at the very first global Students Open Source Conference!

Student Open Source Conference (sosconf) is the very first student-held, student-centered international conference focusing on open source. It will be a great opportunity for students around the world to gather, connect and learn from each other. For companies and organizations, it will be a chance to show their support for open source and to meet an extremely diverse group of students. This year, the conference will be held at University of Southern California in Los Angeles on September 1, with a welcome banquet on the previous evening. Students of any education levels around the world are welcome to participate as audience, volunteers or speakers, with an opportunity to obtain travel reimbursement.
The conference is organized by an international community of students, who have also contributed to events such as GNOME.Asia, FOSSASIA, PyCon and IBM Developer Day. If you are also a student like us, we cordially invite you to present your ideas and discovery to the rest of the world.
Would you like to share your experience with a package that saved your day, or a project meaningful to your growth? If you are a student excited about open source and technologies, we sincerely welcome you to join us this summer in Los Angeles to create the history together. Get to know students from institutions at other parts of the world, and connect with companies and corporations with an international vision. But most importantly, let you voice be heard and show your talents!
No matter which part of the world you are from, we will provide you travel reimbursement and local support. You will also get exclusive swags and souvenirs for speakers. Speaker application is now open, and can be found on https://2019.sosconf.org/#/speaker. If you have any questions, please don't hesitate to email [email protected]. Below are the tracks of sosconf 2019: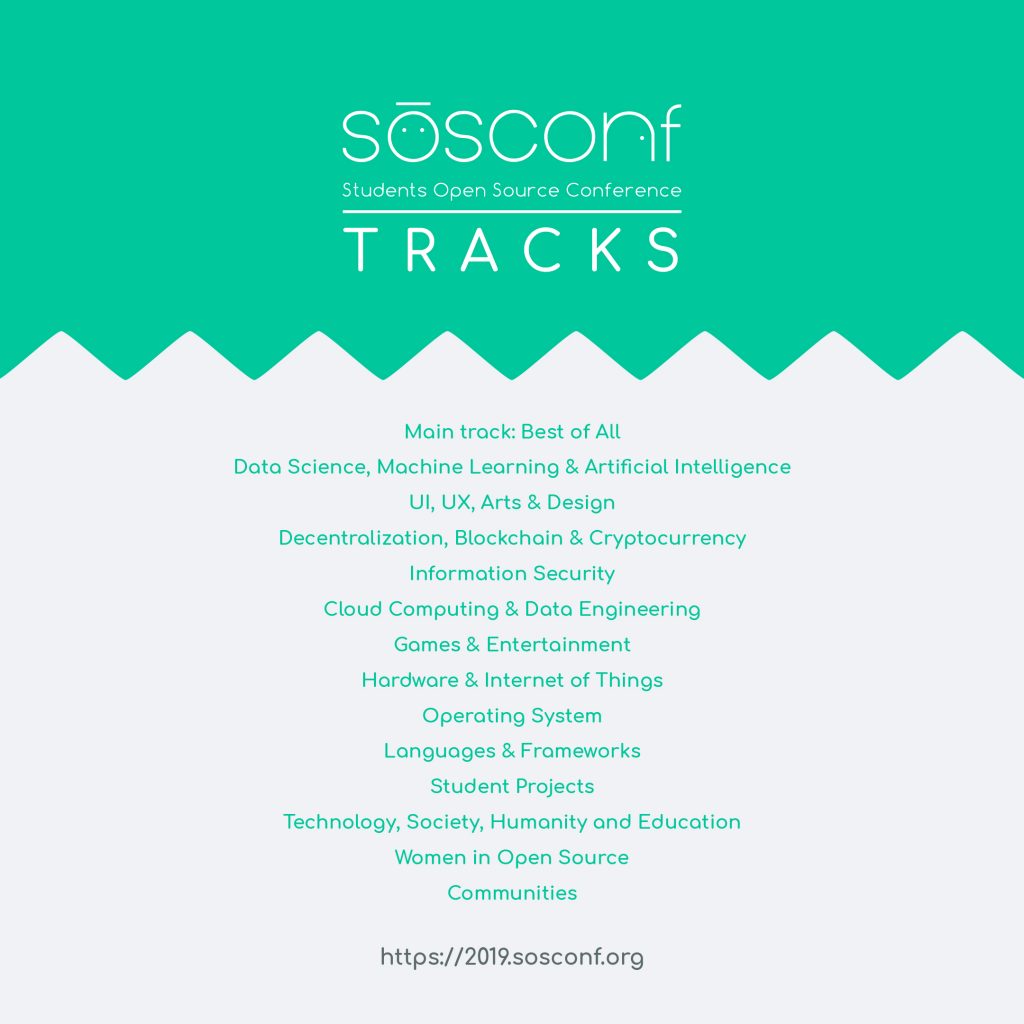 Review
Applications will be carefully reviewed by the sosconf 2019 Committee, Consultants Committee and Scholars Committee. Notifications of early decisions will be sent out no later than July, and later applications will be reviewed on a rolling basis.
Contact:
Official Website: https://2019.sosconf.org
Facebook: https://fb.com/sosconf
Twitter: https://twitter.com/sosconf
Telegram Group: https://t.me/sosconf